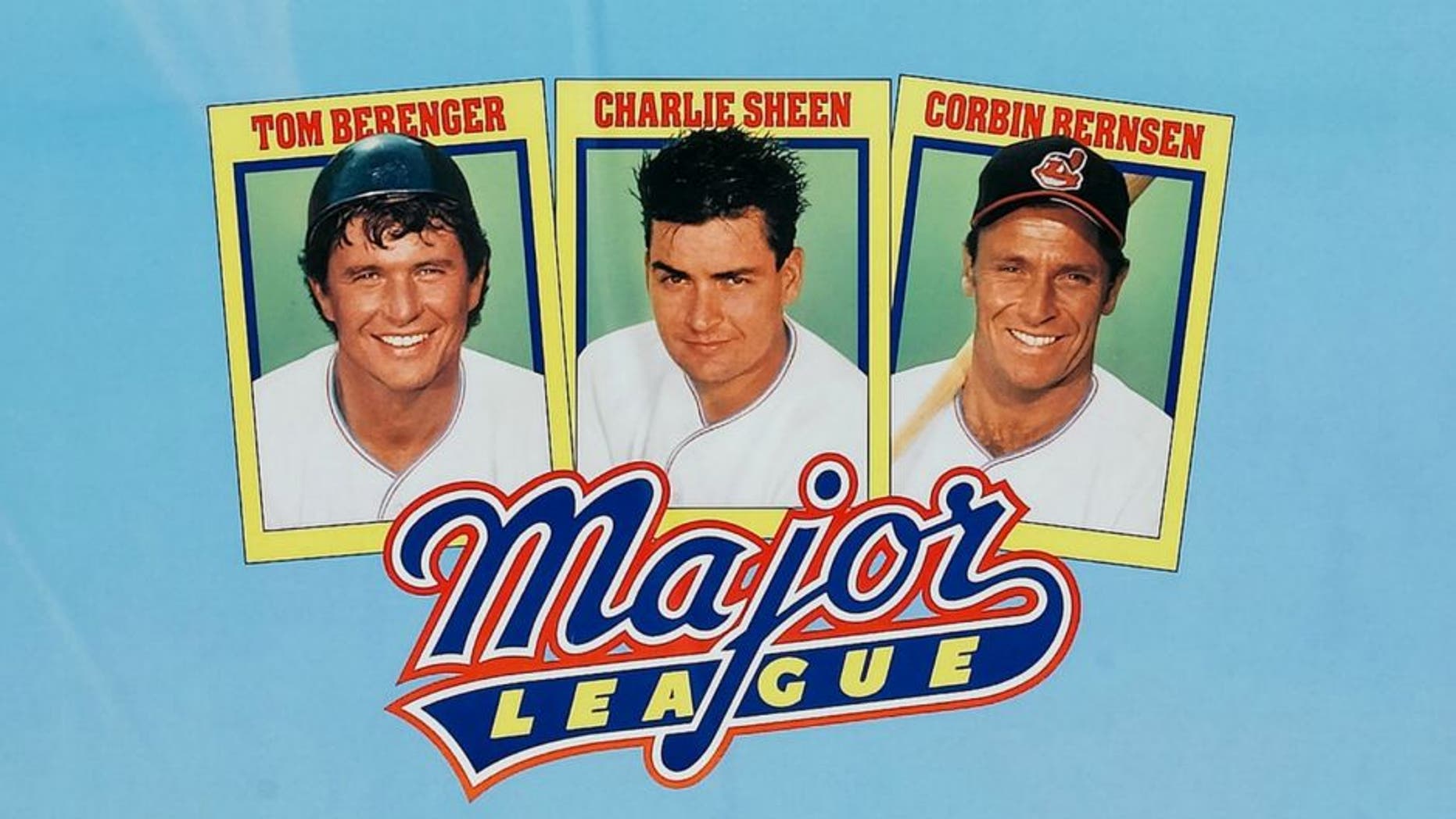 It's been a rough past couple of days for Royals fans, as the bullpen blew back to back games against the Minnesota Twins on Friday night and Saturday afternoon. I am in the process of writing another piece, talking about the bullpen, and the Royals' struggles the past two seasons when it comes to pitching in high leverage situations (the metrics are alarming to say the least).
However, now is not the time for that. I didn't want to wallow in another disappointing Royals loss this Saturday evening like I did late last night over Bud Lights at Breit's in Kansas City, Kansas. So, being the glass half-full Royals baseball fan that I am, I decided to write something that a couple of friends and I brainstormed about when it was nearing midnight on Friday, and the stench of Jake Diekman's performance had started to fade.
The idea was this: how does this 2019 Royals squad compare to the characters from the movie "Major League?"
---
The idea for this came probably after my third or fourth Bud Light and in response to Jorge Soler's home run, which I am convinced is my favorite thing to behold as a Royals fan in the past couple of seasons. I had come back from a flight from Boston a couple of days ago, and on the cross-country flight, I was able to watch "Major League" in its entirety. Two things came to mind as I made it back to Kansas City at near 1 a.m. in the morning:
1.) "Major League" may be one of the best baseball movies ever made; and 2.) The 2019 Royals have a lot in common with the Cleveland Indians portrayed in the classic 1989 sports movie.
I could go on and on why "Major League" is awesome, but that is analysis for another post. Instead, I'm going to focus on the latter point, and to be honest, expand on it rather unnecessary detail.
Hopefully, this will deter us from the depressing results of the past two games against to division-leading Twins.
---
Why the situation in "Major League" relates to the 2019 Royals
For the first time since 2011 (or maybe 2012, this is up for debate), the preseason expectations for this Royals squad were low. Yes, nobody thought the 2018 Royals were a playoff team, but with a surprise signing of Moose late in Spring Training, there was hope that last year's team could surprise, ala 2013, perhaps. But after a 104-loss 2018 campaign, and the loss of Moose to trade at the deadline a year ago, the expectations were incredibly sober from fans and media alike as the Royals reported to Surprise for Spring Training in February.
The Royals didn't really make any splashes when it came to free agency, with the lone "big" signing being Billy Hamilton, a speedster coming off a disappointing tenure in Cincinnati. In fact, any Royals fan would admit that if you looked at the team in Spring Training, the reaction would have been very akin to this…
In addition to the meager preseason expectations, and a relatively modest roster (to put it lightly) similarities, the cities of Cleveland and Kansas City are comparable in the grand scheme of Major League Baseball: both are major, but not real big Midwest cities, both clubs don't have illustrious histories as far as baseball goes (nobody is confusing them with the Yankees anytime soon), and both teams have attendance issues, as they struggle to draw crowds to the park unless the club is really good (then again, this is probably the case with any ball club these days).
Is the situation between "Major League" and the Royals exact? Of course not. The Royals don't have a new owner, and David Glass is not threatening to move the team to Florida (in fact, it seems like people are trying to move OUT of Florida these days). But there are some fun similarities, especially with the roster, that makes the Royals connection to the movie a fun sidebar to an otherwise frustrating season.
In the following sections, I'm going to compare a character from the movie to someone on the Royals roster and/or organization. Some of them may seem odd, but just hear out my reasons for each one, as I think they make more sense when you think about it.
---
Pedro Cerrano: Jorge Soler
This was the first comp that came to my head when I was thinking about "Major League"-2019 Royals connections. Cerrano in the film is a defector from Cuba who is larger than life, hits with massive power, is a bit of an oddity in the clubhouse and struggles to hit the curve, which is a big reason why he chooses to follow voodoo as his primary religion. Of course, there are critics on the Indians team who disagree with his choice to use "Jobu" for help with his off-speed struggles.
I don't know if Soler actually worships "Jobu" or if he's quite the polarizing character in the club house that Cerrano is. But, Soler certainly is volatile, as he has a tendency to share his displeasure with umpires who may be squeezing him, something I could see Cerrano doing in games.
However, the area where Cerrano and Soler have the most in common is their hitting approach. When it comes to the fastball, both Cerrano and Soler can hit it a country mile. When it comes to the curve, both hitters can look silly, as we have montages of Cerrano whiffing on the curve in the movie, and Soler posting a 41.6 percent and 50.8 percent whiff percentage on breaking and off speed pitches, respectively, according to his statcast on baseball savant.
---
Rick Vaughn: Kyle Zimmer
I struggled to find someone on the current Royals roster to compare to Vaughn, the wild, bad boy pitcher played by Charlie Sheen. In the movie, his control problem are quite noted and extreme, as evidenced in the inning he pitches where he loads the bases on 12 straight balls, as chronicled by the legendary Harry Doyle (played by Brewers play by play guy Bob Uecker).
The Royals pitchers are bad, especially the bullpen, but really, if a Royals pitcher would throw 12 straight balls, who would be most likely to do it? In my opinion, it would be the former first round pick Zimmer, who walked 5 out of the 13 batters he faced in his rookie stint with the Royals this season. Furthermore, even in Omaha, the control issues haven't gone away for the former Royals top prospect (he was the No. 1 prospect in the Royals system, according to Baseball America, in 2013 and 2014), as he is posting a 5.40 BB/9 and a 1.50 K/BB ratio in 24 appearances with the Storm Chasers.
However, when Zimmer is on, he can electrify a crowd as well as a team, as we can see below, he has great stuff when he is able to put it where he wants it (which unfortunately doesn't happen a lot).
There still is hope that Zimmer can become an option in the 8th or 9th once he is able to harness his control and command. The days of him being a front line starter have past, but maybe he can become the kind of cult figure in Kansas City that Vaughn was in Cleveland, where he was known as "Wild Thing". Maybe Zimmer needs to find a solution like Vaughn did in the movie that helped control his wildness?
---
Willie Mays Hayes: Billy Hamilton
I know people will say Terrance Gore is Hayes, but this one goes to Hamilton, who plays everyday and is the starting center fielder for the team. Much like Hayes, Hamilton is an absolute beast on the basepaths, as the newly acquired Royal has 14 stolen bases on 18 attempts thus far this year. However, like Hayes, Hamilton still is a work in progress at the plate. I could see Hamilton's first at-bats in Spring Training were akin to what we saw from Hayes' first batting practice for the Indians.
Now unlike Hayes, Hamilton has actually done a good job hitting the ball on the ground, a strategy Lou Brown advocates for his cocky leadoff man in the film. Hamilton is posting a 1.39 GB/FB ratio, an increase from the 1.05 "Hayes" like number he did a year ago (his FB rate has dropped from 35.2 percent as a Red last year to 30.5 percent as a Royal). So, at least Hamilton has adapted to his strengths as a hitter in Kansas City, even if it hasn't produced a whole lot of success (.571 OPS).
In many ways, I wish I did this comp a few years ago, as I think Jarrod Dyson is a more splitting image of Hayes in terms of bravado. However, without the "That's what speed do" spokesman, Hamilton fits the bill in the Wesley Snipes role.
---
Jake Taylor: Alex Gordon
This was another tough one. Even if you look beyond the position, who on this Royals team embodies the "washed up, nobody expects anything from him, but he's kind of a vet, I guess" profile of the fun-loving, but kind of stalkerish catcher played by Tom Berenger? Who represents the gritty type of player who has had a history of injuries, but is still a gamer, and helps transform the team from a bunch of no-name losers to competitive pennant chasers thanks to his timely play and clubhouse leadership?
When it boiled down to it, Gordo fit the bill pefectly.
Now, I don't think Gordo would put himself in this awkward exchange below, which I think is one part of the movie (the Berenger-Russo relationship/stalking) that has aged incredibly poorly. (Sorry…it's not cute that you're stalking this woman you haven't talked to in three years and are actively trying to ruin her marriage in order to rekindle something from almost a half-decade ago; I'm sorry, did the writers of the movie know how relationships work?)
At the same time though, considering he's one of the elder statesman on this Royals team and one of the last remaining members of their 2014 and 2015 Pennant-winning teams, he really is the elder statesman of this club like Taylor to the Indians. In fact, I could see him confronting a fellow Royal if they blew a play that nearly cost (or in the Royals' case, DID cost) them a win.
But what makes Gordo and Taylor almost "kindred spirits" is how they came into their respective seasons: Taylor wasn't expecting to play Major League Baseball again, and it was expected that Gordo wouldn't ever be the player he once was before he signed his major contract extension after the 2015 season. In fact, many predicted that Gordo would have another subpar season, and that he would retire at the end of this season when his contract expired.
And yet, much like Taylor surprised as the sparkplug and leader of a surprising AL Pennant-winning team, Gordo has surprised and been productive in the swan song year of his deal. Now, many are wondering if Gordo has another couple of years left in him, though it's debatable whether those couple of years should be with the Royals or another club.
Maybe Gordo will be the next Royals manager like Taylor in Major League 2?
---
Roger Dorn: Lucas Duda
I don't know if Duda is a pompous dick like Roger Dorn. I don't know if Duda would screw with Royals rookies like Dorn did with Vaughn, as we see below:
I DO know Duda isn't great on defense, much like Dorn, and I wonder if Duda and Yost had an exchange in Spring Training like Dorn and Brown's where Brown confronted Dorn about the corner infielder's lack of effort on plays.
Again, this is all projection to the best of my effort, and probably the least accurate comp of the bunch. Maybe Duda is like the best guy ever, which explains why he is still on this roster even though he is posting a negative WAR (-0.6, which is lowest for any player currently on the 25-man active roster). But I couldn't picture anyone else fitting that Dorn role, and to be honest, it was a lot of fun imagining Yost saying "Shut up, Duda" in the locker room like Brown would to Dorn on frequent occasion.
---
Eddie Harris: Ian Kennedy
Harris is the crafty veteran starter who is a play on Joe Niekro, a pitcher for the Twins who was known (like Harris) for doing whatever he could to put spin on the ball, even if it backfired on occasion like it did below:
In addition to being one of the Indians' more reliable starters (he gets the nod in the critical game against the Yankees even though it's Vaughn's turn in the rotation), he is also a veteran voice in the clubhouse. Unfortunately, he pretty much has the persona of a MAGA supporter, as he belittles Cerrano's religion and imposes his traditional beliefs on the club, even if it is not welcomed by the entire roster.
Now I'm not saying Kennedy is a Trump voter (but I wouldn't be surprised? You never know these days…) or is a racist like Harris obviously is in the movie. But, much like Harris, Kennedy had to change his approach in order to prolong his Major League career. This year, Kennedy has moved to the bullpen, and not only has earned the closer role, but has actually been the best reliever out of the Royals pen, something unthinkable a year ago when he was struggling immensely as a starter. I don't think Kennedy will be lasting long as a Royal, as bullpen help is always in demand by the trade deadline, but it's nice to see the veteran pitcher keep his career going much like Harris did with his "junk" pitching in the film.
---
Comparing Lou Brown and Charlie Donovan to Ned Yost and Dayton Moore
Surprisingly, I found a lot of similarities between the Indians' field manager and GM to the current Royals' combo. Both Brown and Yost are old-school, no-nonsense managers, but surprisingly in the film, Brown is pretty loyal to his players, a strength of Yost's managerial style. Also it seems like Brown trusts his guys to get out of jams, as he famously left Vaughn in against the Yankees even though he had just given up a grand slam in the previous at-bat. Yost has done that on frequent occasion this year, though that may be due to a poor bullpen as the primary reason.
Donovan is kind of the nice guy GM, who wants to make moves on his own, but is obviously hamstrung by the decisions of an owner who wants the club to lose, and lose in historically bad fashion. Moore kind of has the same demeanor: he's a nice Midwest/Kansas guy at the core, and he has the same kind of energy and demeanor toward this Royals team like Donovan, who always comes off as a fan first, and administrator second. I think that's Moore's fault as a GM: he thinks about the fans a little too much, and not necessarily what's best baseball-wise. I could see Donovan making the same kind of mistakes he was the GM in Major League 2 (he isn't, it's Dorn…for a brief period of time).
Furthermore, it's obvious that Donovan and Brown have a tight relationship. Think about the movie "Moneyball" where Billy Beane and Art Howe always seem to be at each other's throats, which is common in a lot of Major League teams (though with GM having more power in baseball organizations since "Moneyball" was published, we see that conflicts less these days; the manager is usually the first to go). But Brown and Donovan actually have a pretty warm relationship and communicate frequently, which Yost and Moore do as well . Moore and Yost both support one another, and I can see them throw ideas off one another like Donovan and Brown do in the movie.
Below is the Spring Training scene where Brown and Donovan talk about each player arriving. I could see Dayton and Ned doing the same thing in Surprise, Arizona when players report.
---
What can "Major League" show Royals fans about this season?
If you're an optimistic Royals baseball fan, the movie "Major League" shows how baseball can be enjoyable even amidst the losing. The Indians are a shitshow in the beginning of the season, but they gel, they get some motivation, and they end up winning the Pennant even though it was thought to be impossible when Spring Training ended for them in the movie. It shows that a baseball season is a long season, as Taylor reminds a overly anxious Vaughn to "Take it easy. We got a 162 of these to go," before the Opening Day game.
I'm not saying the Royals are going to win a Pennant. They seem to be too out of it at this point. But, the Royals, despite all their flaws in 2019, still have redeeming aspects to them. They have characters, much like the Indians in the movie. We have our Jake Taylor in Gordo. We have our Cerrano in Soler. We have Yost probably making quips on the bench with every Royals bullpen home run. Yes, the suck can be difficult to take, but there can be humor found in the suck, especially if the team improves and finishes strong. We can look back and say "Yeah that was bad, but it makes the good moments at the end of season much sweeter."
Or maybe the Royals still keep this sucking pace and are basically worse than the Indians in the movie. At least the Royals will get a high first round draft pick again in exchange for their ineptitude.