It's about appreciating the little things as a Royals fan, and last night's 3-2 win over the Detroit Tigers in the first game of a three-game series at the K (well…two games at Kauffman and then TD Ameritrade Stadium in Omaha for game three) felt nostalgic in a way. It felt like it was 2013-2017, and the Royals were still competitive in the AL Central, with moments such as Gore's gravity-bending steal…
And Cuthbert's bloop single to score what would be the eventual winning run for the Royals. All in the rain. All with just…fantastic defense (from a Royals perspective) from Nick Castellanos (and we think Jorge Soler is bad defensively).
With the Royals taking the first game in the series, and the Tigers and Royals in seemingly fierce competition to avoid the American League Central basement, I decided that a power rankings of sorts of the AL Central teams should be in order. However, instead of just a dry "solely rankings" list, I decided to put a "Kansas City" spin on it by correlating each Central club's ranking as a Boulevard beer. I hope that whenever I do "rankings" it will have this kind of flair with each team categorized as something specific to Kansas City (after all…this is a blog for Royals fans).
(Note: I used Fangraphs for my numbers regarding projected records as well as all player data).
---
#1: Minnesota Twins (44-21)
Projected ROS record (according to Fangraphs): 53-44. Projected EOS record: 97-65.
AL Central Rankings:
RS/G: 1st of 5 (5.97)
RA/G: 2nd of 5 (4.23)
RD: 1st of 5 (113)
W-L: 1st of 5 (0 GB)
Boulevard Beer Choice: Tank 7
Why Tank 7 for the Twins?
The Twins came into the 2019 with modest preseason expectations. Though they were a playoff club in 2017, they struggled the following year in what would be manager Paul Molitor's last year, going 78-84, a far cry from their 87-75 Wild Card make a season ago. The Twins slashed payroll following the 2018 season, hired a rookie manager in Rocco Baldelli (Rhode Island!) and were expected to be in the middle of the pack in the AL Central behind the Indians. However, the Twins have been scorching, with unheralded players like shortstop Jorge Polanco (1.8 WAR) and CJ Cron (0.9 WAR) mashing, Byron Buxton looking like "Good" Buxton (unlike 2018), and a starting staff of Jose Berrios, Kyle Gibson and Jake Odorizzi holding things down at the top of the rotation (and Martin Perez having a career renaissance doesn't hurt either).
In many ways, the Twins are like Tank 7 because Tank 7 was always known as a "good" Boulevard beer…but I am not sure if people thought it would explode like it did. If Boulevard was going to bank on a beer going national in terms of popularity, I'm guessing they figured it would be Wheat or their Original Pale Ale, not the Tank 7, a stronger, more crafty variety. And yet, whether it's in California, New York, or the Midwest, Tank 7 has become Boulevard's best and flagship beer, just like the Twins have become the Central's flagship club in the American League.
---
#2: Cleveland Indians (34-32)
Projected ROS record (according to Fangraphs): 51-45. Projected EOS record: 85-77.
AL Central Rankings:
RS/G: 4th of 5 (4.14)
RA/G: 1st of 5 (4.21)
RD: 2nd of 5 (-5)
W-L: 2nd of 5 (10.5 GB)
Boulevard Beer Choice: Boulevard Wheat
Why Boulevard Wheat for the Indians?
Boulevard Wheat is probably the most well-known, if not most bought or consumed Boulevard beer in the KC market. And it makes sense: with a light, wheat flavor, it represents the summer pretty well and offers a little bit more flavor than the typical pilsner without the the hoppiness of a pale ale. If somebody says their bringing Boulevard to a party, 9 times out of 10 it's usually Wheat.
And yet…it's okay. It's not bad. It's not awful. And yet, Wheat's not outstanding either. And the Indians are kind of like that this year. Their pitching is actually pretty good as Trevor Bauer (2.6 WAR), Carlos Carrasco (2.8 WAR), and Shane Bieber (2.2 WAR) have made up for Corey Kluber's absence in the rotation this year due to injury. But their offense has been pretty blah, as you can see by them ranking second to last in the AL Central when it comes to runs scored per game. Superstar SS Francisco Lindor has started to heat up (3.7 WAR) as has Jose Ramirez (2.9 WAR) and Carlos Santana (1.5 WAR), but after that, it's pretty grim. Just like Wheat, the Indians have been a stable team to watch…but they haven't stuck out in terms of greatness…not a good sign for a team that's trying to snap their World Series drought (none since 1948).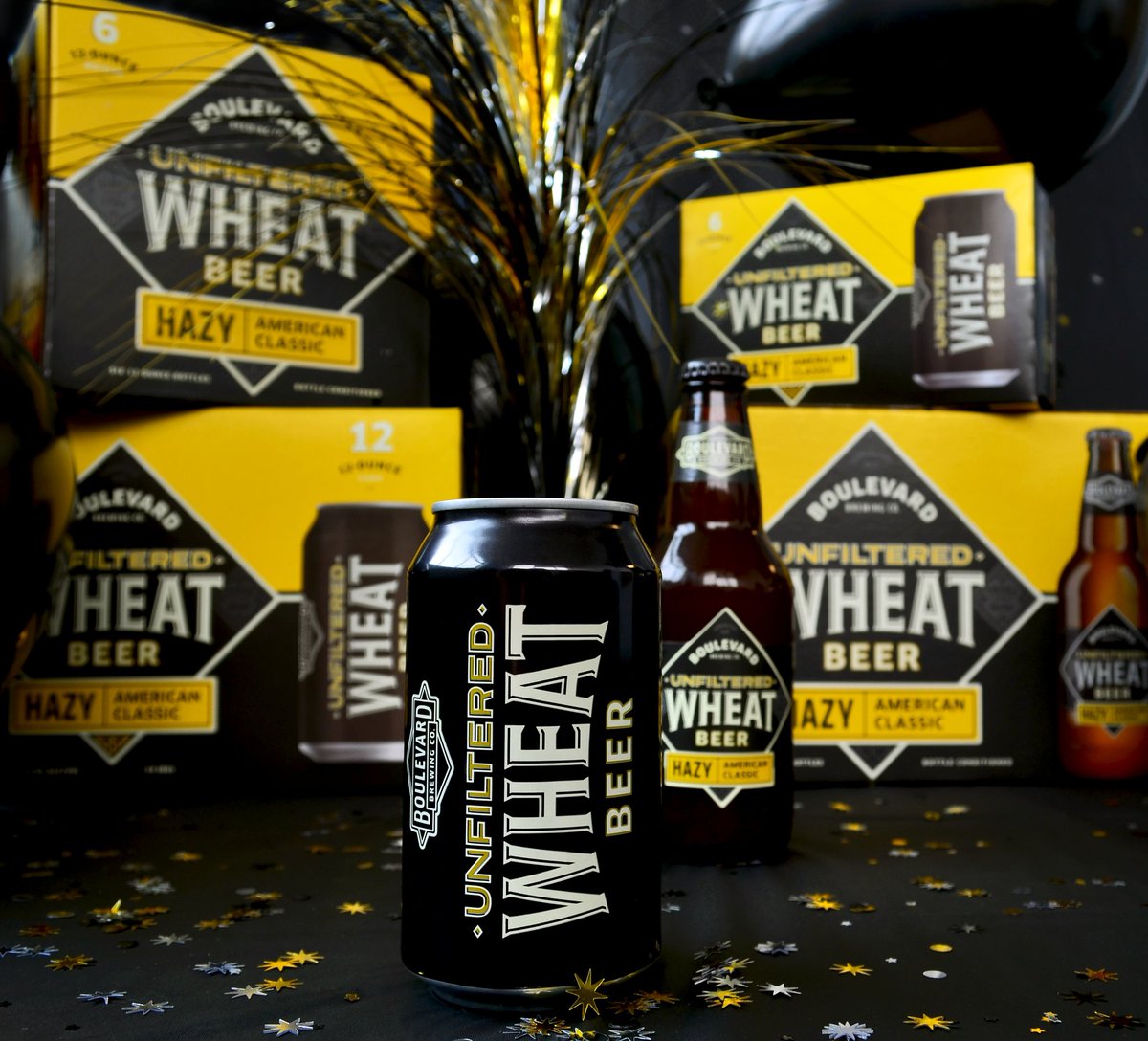 ---
#3: Chicago White Sox (32-34)
Projected ROS record (according to Fangraphs): 41-55. Projected EOS record: 73-89.
AL Central Rankings:
RS/G: 2nd of 5 (4.24)
RA/G: 3rd of 5 (5.08)
RD: 3rd of 5 (-55)
W-L: 3rd of 5 (12.5 GB)
Boulevard Beer Choice: Easy Sport Recreation Ale
Why Easy Sport for the White Sox?
The White Sox are suddenly the fun team to watch. Easy Sport is the new "patio beer" to buy. The White Sox have dynamic players in Tim Anderson, Lucas Giolito, and Yoan Moncada who bring refreshing ability and perspectives to a game that needs a jolt in the arm. Easy Sport is a dynamic, light-calorie (only 99 calories) beer that brings a refreshing taste for those beer fans who want to spend time chilling outside at a BBQ or at the lake.
At the end of the day, Easy Sport is pretty unfulfilling, a shameless local take on Michelob Ultra, geared toward fit KU and K State sorority alums that still want to show they can party hard and have fun despite having three kids before age 30. You could probably enjoy Bud Light or Hamm's or PBR just as much as Easy Sport, and get it for cheaper and in greater quantity. The same is true for the White Sox. They are fun now, over performing, competitive for a change, and have a bright future…but you get the feeling that the bottom will fall out soon for this club…much like Kansas Citians enthusiasm will fall out for Easy Sport by August.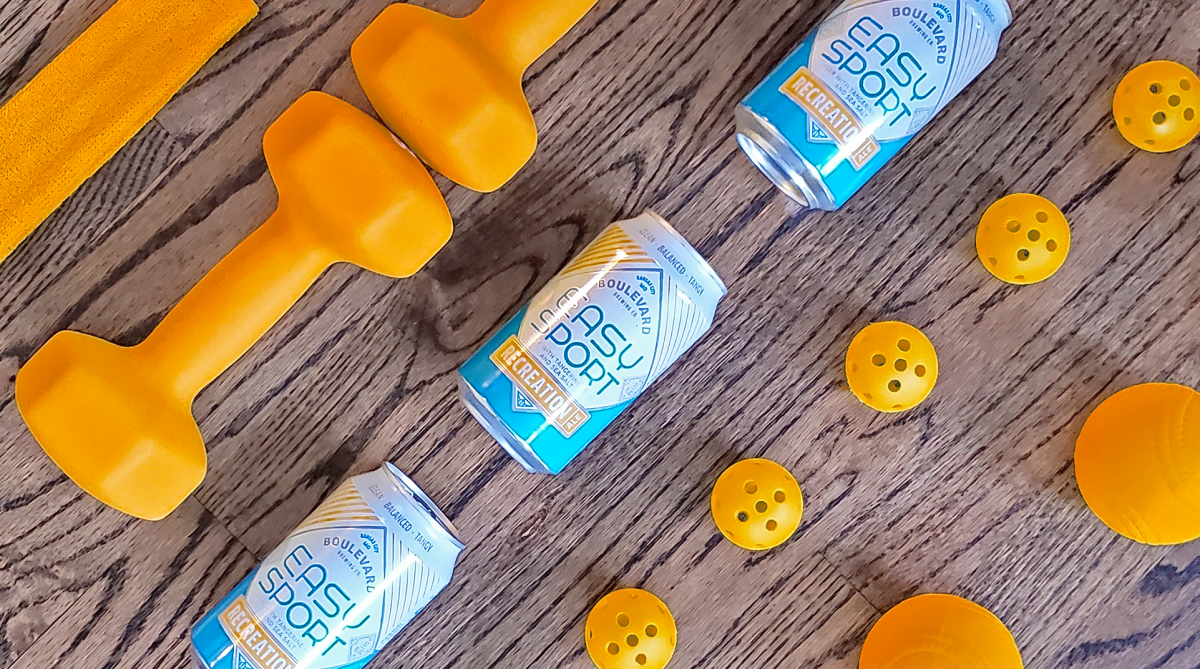 ---
#4: Detroit Tigers (24-39)
Projected ROS record (according to Fangraphs): 40-58. Projected EOS record: 64-98.
AL Central Rankings:
RS/G: 5th of 5 (3.55)
RA/G: 5th of 5 (5.30)
RD: 5th of 5 (-112)
W-L: 4th of 5 (19 GB)
Boulevard Beer Choice: Jam Band Berry Ale
Why Jam Band for the Tigers?
The Tigers are arguably a worse team than the Royals right now. Other than Matthew Boyd (1.9 WAR) and maybe Spencer Turnbull (1.3 WAR), their pitching is a hot mess. Their hitting relies on Nick Castellanos and Miguel Cabrera…who seemed to have had passed their prime a couple of years ago (well…Cabrera for sure…Castellanos may just need a change of scenery). Their manager is Ron Gardenhire, a move the Tigers made after the 2017 season that is the antithesis of what every club is doing in MLB today ("Hey! Everybody is going with younger managers who are more open to changes in the game…let's go with an older retread!") And while they have some fun players (hey, I can dig a free-swinging Niko Goodrum in the leadoff spot), they really are in the early stages of a rebuilding campaign that could last a few more seasons.
But why are they above the Royals? Because of a decent start where they went 7-3 in their first ten games in which they swept the Royals during that time period. Since then, the Tigers have been 17-36 and look to be plummeting fast.
The Tigers 2019 season is akin the shelf life of Jam Band Berry Ale. It got some great early reviews and tastes great initially. It has a nice, sweet tart taste to it, but you still know you're drinking a beer. However, after 1, you're kind of looking in your Boulevard Mixed 12 pack for a different beer, because you know another one of those is going to give you sugar overload. In many ways, Jam Band is probably one of Boulevard's least favorite beers, and yet it sticks around because the initial impression was so positive.
Let's hope Boulevard's circulation of Jam Band bottoms out like the Tigers by the end of this season (or at least the Tigers are projected to…fingers crossed).
---
#5: Kansas City Royals (21-45)
Projected ROS record (according to Fangraphs): 42-54. Projected EOS record: 63-99.
AL Central Rankings:
RS/G: 3rd of 5 (4.17)
RA/G: 4th of 5 (5.08)
RD: 4th of 5 (-71)
W-L: 5th of 5 (23.5 GB)
Boulevard Beer Choice: Vamos Mexican-Style Lager
Why Vamos for the Royals?
You know. I didn't like Vamos initially when I bought it. As someone who consumes Mexican beers frequently at friends and family parties and events both here and in California (my Filipino extended family loves Modelos…who knew?), I figured…well…I could just get a Corona or Modelo if I want this kind of beer.
However, I have grown to appreciate the beer, especially at the ballpark. It hits the spot when you're sitting at the K. Yes, it's not the best Boulevard beer or the sexiest. Yes, there are probably a lot of haters out there that say it sucks. But from the bottle art to the refreshing and different taste and the bang you get for the buck with it (not water; not super-high alcohol content craft either), Vamos has become my go to beer when I'm buying one at the K.
And you could say the same thing about the Royals. They may not be the best. They have their issues. They need to improve and many KC fans have given up on them. But if you stick around or pay attention long enough, there is some charm to this Royals team and you can see the glimmers of hope and thats what makes them worth following, bad record and all. And as you can judge by the stats, they aren't as bad as the record indicates either, and they are projected to do better than at least the Tigers in terms of rest of the season record (Yay! Progress!)
So next time your at Kauffman, grab a Vamos from the vendor. You'll feel in solidarity with the club and their fortunes for 2019.