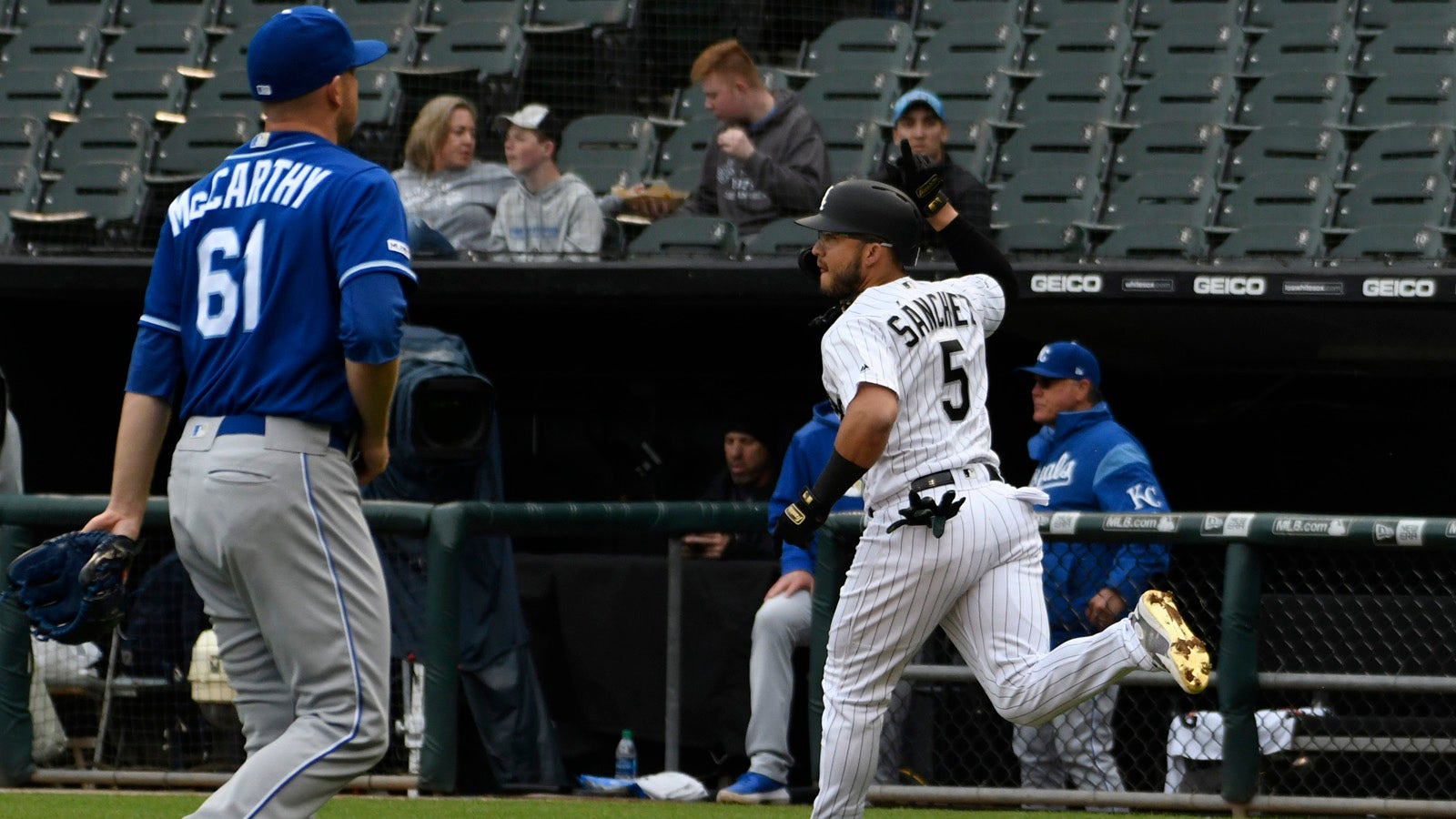 Let's recap this awful late May day in which they Royals got swept by the White Sox at Guaranteed Rate Field, and the Kansas City Metro got swept up by a "tornado emergency".
Here's how it all went down…
4:40 p.m.: I sit down at my computer and begin watching the Royals (thank God for MLB Streams via Reddit; I'm a millennial…screw cable). Believe a win here, and a follow up in the night cap can be a nice way to gain some momentum going into June.
---
5:00 p.m.: Holy shit, the stands are empty.
I don't know why teams can't get more creative with suspended games or double headers? Why not allow fans to get in early if they have tickets to the second game? Do MLB teams not like concessions and beer sales?
---
6 ish PM…I think?: Game 1 of the "lousy, rotten, KC-style" day sucks. Nothing exciting happens, and the White Sox end up winning 2-1 with a half-hearted walk off which looks like shit because the clubs know they have to get another one going in less than an hour. All right all 15 people! Get cleared so we can get the other game going!
---
6:40 PM: Game 2 starts. Before I can witness Alex Gordon secure the Royals' only 3 runs of the game (and 1 of 3 hits), the Tornado situation becomes pretty dire in the KC Metro. A tornado is reported to have hit in Linwood, and is on its way up to Wyandotte County, where I live. The Tornado watch becomes a Tornado Warning, and as someone who grew up in Northern California, this freaks the shit out of me.
---
7-8:05 PM: I live on the second floor of a two floor duplex in Strawberry Hill in KCK. After doing extensive Google research (I typed in "What do I do during a tornado emergency if I don't have a basement?"), I begrudginly decide to go down to the basement of the house where our laundry machines are located (and little else) with a jacket, a bottle of water and a book "It Ain't Over 'Til Its Over" from the Baseball Prospectus team (I bought this book for like 5 bucks from Prospero's off 39th). I read up about the 1984 Pennant Race in which the Royals won the AL West and realize that they were fucking lucky to win the AL West with a 84-78 record (their pythag was actually 80-82). With my phone going off every 10 minutes with NWS warning and Tornado sirens going off in my neighborhood, I'm praying that a tornado doesn't hit and I end up like Helen Hunt's dad in the movie "Twister."
---
8-9:20 pm: I survive the Tornado Emergency, get through some enjoyable BP reading, and am finally able to finally get back to the game around the sixth inning. At the time, it's 4-3 White Sox and unfortunately, it stays that way as Lucas Giolito makes mince meat of the Royals lineup (10 strikeouts through eight innings and only 3 hits total allowed). Brad Keller gets out of a jam in the sixth with runners at second and third and no one out, but his line isn't great for the most part: 4 runs, 10 hits, 1 BB, 3 SO. Though Keller was thrust into the Opening Day role by process of elimination (i.e. Danny Duffy injury), it's really hard to see a future for him in the Royals rotation, especially with Brady Singer and Daniel Lynch tearing up the Minors at a rapid rate.
Offensively, I see a Cam Gallagher hit (contact rate!), followed by the most brutal Terrance Gore throw out that I have ever seen. As fun as Gore has been in the past, if he's getting caught like this, it makes me (and Royals fans in general just gauging from Twitter) wonder if he's worth a spot on the Royals roster with the direction they're heading (i.e. south).
---
Post Game: The Royals lose 4-3, and right now, Royals fans are hoping that they don't get swept by a White Sox team that's statistically not much better than the Royals. Hopefully with better field conditions, and less bullshit (suspended game, still lousy weather, tornado back home, etc.), the Royals can salvage something and avoid the sweep before they head to Texas. As of May 28th, the Royals are 18-36 and look as promising as the weather currently in KC.
---
Final Thoughts on the Royals for the Evening: