The Chicago White Sox, the AL Central's lone representative in the 2021 postseason, saw their season end today in deflating fashion. They were blew out 10-1 by the Houston Astros at Guaranteed Rate Field on the South Side of Chicago, which effectively clinched a 3-1 series win for AL West division champions.
It hasn't been easy for the American League's Midwest division, as no Central division team has advanced beyond the ALDS since 2016, when the Cleveland Indians were an inning away from winning the World Series title. That is a far cry from the "hey day" of the AL Central, which took place from 2011-2016.
During that time span, Central division teams were represented in at least the ALCS (Cleveland, Detroit, and of course Kansas City), and in addition to the division winning four AL pennants over that period of time (2012 for Detroit; 2014 and 2015 for Kansas City; 2016 for Cleveland), the AL Central also saw the Royals claim the 2015 World Series title as well. The Royals championship was the first for a "current" AL Central team championship since the Twins won the World Series in 1987 (and the Central division didn't technically exist back then).
With the White Sox now out, the dreams of an AL Central division team breaking through for an elusive World Series will once again wait for another year. As a result, Royals fans can hope this Winter that a return to relevance could happen sooner than expected. While divisions like the AL East and AL West had multiple playoff-caliber teams (which makes a quick rebuild tough for the Baltimore Orioles and Texas Rangers, respectively), only the White Sox finished with a winning record in the Central this year. Therefore, the bar is low for not just the Royals, but any Central team to breakthrough as soon as next season.
That being said, after this 2021 season, which AL Central teams should Royals fans be most "fired" up for in preparation for the 2022 campaign? Which club or fanbase did the Royals have the most beef with this season, or could potentially have a "rivalry" with next season, as the Royals hope to climb up the division after making small gains the past three seasons? (Remember Royals fans, Kansas City was dead last in the division back in 2018.)
Thus, I decided to rank the Royals' four Central division foes by which the Royals and Royals fans could have the biggest "rivalry" with now that the 2021 season is over. This ranking factors in not only how the Royals fared against each Central rival this season, but their short (2022) and long-term (2023 and beyond) outlook against them as well.
I am sure that this list will spur much debate among Royals fans, especially ones who may live in different areas of the country that could be considered "Central Enemy" territory.
Nonetheless, let's take a look at how I rank the Central division "rivalry rankings" for Royals fans based on this past season.
---
4. Detroit Tigers
Going into this season, I figured that the Royals and Tigers would go back and forth in the fight for fourth place in the Central division (with the loser finishing in last place). However, the Twins surprised everyone and went from a pre-season Central favorite to a cellar dweller quicker than expected. In the process, the Royals and Tigers ended up duking it out for third place in the Central, with the Tigers getting the upper hand on the Royals in the standings by season's end. The Tigers finished 77-85, while the Royals finished 74-88.
That being said, while the Tigers and Royals have been both "rebuilding" together since 2018, there didn't seem to be a huge "fire" between Kansas City and Detroit this season. Even though the Royals went 11-8 against the Tigers this season in the season series, nearly every series felt kind of weird. Either the Royals would sweep the Tigers, or vice versa. Thus, it was really hard to get into games against the Tigers from a Royals fan's perspective due to those wild series swings.
Furthermore, in terms of roster composition, it was a bit of the same deal. The Tigers young pitching, led by Casey Mize, Matt Manning, Tyler Alexander, and Tarik Skubal, was slightly better this year than the Royals' young arms, such as Daniel Lynch, Brady Singer, Jackson Kowar, and Kris Bubic. That being said, the Tigers left a little to be desired in comparison to the Royals. Other than Rule 5 pick Akil Baddoo, the Tigers mostly relied on veteran bats (Robbie Grossman, Jeimer Candelario, Jonathan Schoop) to carry their offense. Even in the Minor Leagues, outfielder Riley Greene and corner infielder Spencer Torkelson, their top two prospects, failed to generate as much excitement in Triple-A Toledo as Bobby Witt, Jr., Nick Pratto, and MJ Melendez did in Omaha. So on a position player end, Royals fans had more to be excited about in comparison to their Tigers counterparts.
Furthermore, at the ballpark, it seemed like Tigers fans were not as "all in" this season as other Central team fanbases. Detroit sports fans are a passionate bunch, but it seemed like Tigers fans were realistic (and possibly tempered) with Tigers expectations in 2021. As a result, Tigers fans didn't necessarily stand out at Kauffman Stadium this season, which wasn't always the case in the Mid-2010's when the Royals and Tigers were two of the Central's best teams.
I think that this rivalry could get rejuvenated next year, especially with the expectations a whole lot higher for both squads. But for now, the Tigers and Royals are just two Central division clubs moving up in the standings together in different ways…and that's pretty much it…
For now.
---
3. Chicago White Sox
This seems like a low ranking, especially considering that I once felt that the White Sox and Royals "should" have a rivalry due to the moments of "beef" they have shared over the past decade and a half. Whether it's the White Sox "father-son" duo attacking former Royals first base coach Tom Gamboa, Yordano Ventura fighting the whole White Sox team, the Illinois-Missouri dynamic, the Matheny vs. La Russa "ex-Cardinals manager" angle, or the recent tiff two seasons ago between Tim Anderson and Brad Keller, it makes sense why most Royals fans have a natural "dislike" for the Chicago baseball team on the South Side.
Furthermore, polls like this on Reddit only amplify that "supposed" tension between White Sox and Royals fans:
That being said, that "rivalry" between the White Sox and Royals just wasn't there this year, and I am not sure if it will rebound at all in 2022.
Right now, the White Sox are not just head and shoulders above the Royals, but the entire Central division as well. While the Royals performed much better against the White Sox than a year ago (they went 10-9 after only winning 1 out of 10 in 2020), and Salvador Perez earned the All Star nod at catcher over White Sox backstop Yasmani Grandal, it just never felt like the Royals were on the White Sox's level after May. That was evident in a lot of key metrics as well. The White Sox ranked 7th in OPS this year while the Royals ranked 25th. In terms of starting pitching ERA, the White Sox ranked 4th in ERA while the Royals starting staff ranked 24th.
Let's be honest…that gap isn't closing by much in 2022.
Furthermore, Royals and White Sox fans seem to have more in common than either side would like to admit. Royals and White Sox fans are considered more "working class" types, especially in comparison to their Cardinals and Cubs counterparts, respectively (though Royals fans are a little bit more "country" than White Sox fans). Both stadiums are in "dead" areas of their respective metros, which can deter baseball fans who do not absolutely love the game or their teams. Both stadiums' main beer sponsor is Miller Lite, and they also have cool sections in the stadium sponsored by local craft breweries as well (Boulevard for Kansas City; Goose Island for the White Sox).
I want to hate the White Sox more, especially after the Anderson-Keller beef two years ago, and the fact that the White Sox have rebuilt so quickly (remember, they both lost 100 or more games in 2018). However, I can't really get super fired up in my hate against the White Sox, at least after how this season has transpired for and between both clubs.
---
2. Minnesota Twins
I was pretty lukewarm about the Twins going into this season, and I can imagine many Royals fans were as well. After all, it seemed pretty certain that the Twins were going to be competing with the White Sox for the division crown, and they appeared to be a well-balanced club that won with dependable veterans (Nelson Cruz, Josh Donaldson, Kenta Maeda), budding young stars (Alex Kirilloff, Byron Buxton, Jose Berrios), and analytically-friendly manager who has been all the rage the past few seasons (Rocco Baldelli). In addition, Twins fans had all those "upper Midwest" vibes from my experience with them at Kauffman Stadium in the past (i.e. overly "friendly", even more so than Kansas City fans to opposing ones).
However, things changed once the Twins nosedived to a 73-89 record this year, good for last place in the AL Central. Injuries didn't help, but the Twins just didn't get much production from their main "core" like they did in 2019 and 2020. As a result, the Twins went through a fire sale of sorts, letting go of Cruz and Berrios, two former icons of the franchise the past few seasons. And though Buxton, Donaldso, Kirlloff, Jorge Polanco, and Miguel Sano remained, they either struggled through injury, or didn't have quite the impact that they were expected to have before the 2021 season started (well…except for Polanco, who was pretty good).
For the year, the Royals went 10-9 against the Twins, not bad, but a little underwhelming considering the Twins finished last in the division. The Twins handed the Royals two bad losses to end the season, and in the process, Twins fans, who pretty much had nothing to gloat about all year, decided to rub it in Royals fans' faces. In the last two games I attended at Kauffman, I heard Twins rib Salvy for not getting the Royals single-season home run record. I heard Twins fans obnoxiously yell "scoreboard" during meaningless games 161 and 162.
So much for the "nice" sports fans who enjoy cold weather and "hotdish".
The Royals and Twins are also in a unique spot: they need to be better than the other if they want to salvage anything in the short term. The Royals' barometer for next season will be the Twins, and vice versa for Minnesota. Whoever is behind will not only finish lower in the standings in 2022, but could also do so for years to come beyond next season.
It will be the Royals' young, but flawed and unproven talent vs. the Twins' same set of talent. Will Adalberto Mondesi stay healthier longer than Buxton? Will Hunter Dozier strike out less than Sano? Will Lynch be better than Joe Ryan? The answers to those questions will be crucial for fans of both sides and their outlook for their respective teams next season.
That's what makes this "rivalry" worth following and pay attention to in 2022, even though the Royals finished better than the Twins in the season series as well as the standings.
Plus, Josh Donaldson sucks as well.
---
1. Cleveland Guardians (formerly Indians)
As you can see above, the Royals were a combined 31-27 against the Tigers, White Sox, and Twins in 2021. I'll let Homer Simpson analyze that Royals performance in this GIF: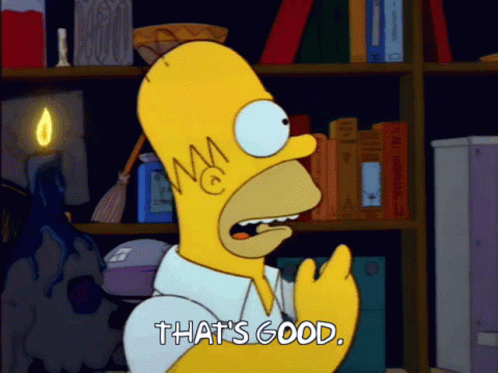 So how did the Royals finish with only 74 wins, and in fourth place in the AL Central for a third-straight season?
Well, the Royals went 5-14 against Cleveland this year. Take it away Homer: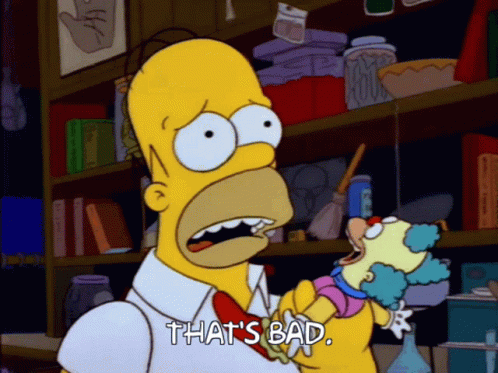 There is a weird dichotomy between Cleveland and Kansas City that makes this Central division rivalry the best one for Royals fans going into 2022.
First, there's the "something to prove" angle. The Guardians were not much better than the Royals when you take away the head-to-head record against one another. Not counting the series, the Royals would've gone 69-74 overall, while the Guardians would have gone 65-78.
That's right, the Royals finished with a better record than Cleveland without the head-to-head matchup between the two clubs.
Therefore, the Royals and Royals fans will have a lot to prove against this Guardians club in 2022, and that only makes this "rivalry" more interesting to follow. In addition, Cleveland has the "rotation" model that should be the "envy" of Royals fans. With pitchers like Shane Bieber, Triston McKenzie, Cal Quantrill, and Aaron Civale, for example, the Guardians have a young 1-2-3 punch that can be the best in the league when healthy (which they weren't this year). The Royals want to build that kind of model in Kansas City, but they have failed to really realize it thus far. Will the Royals close that gap in pitching in 2022? Or will the Guardians clearly be better than Kansas City on a pitching end for another straight season?
That will only add fuel to the fire of this matchup next year and beyond.
And lastly, there are the aesthetics to this rivalry that make it more fun than what initially meets Royals fans eyes. They are both small market clubs that have tried to win while traditionally not spending money. John Sherman used to be in the Cleveland ownership group before he took over the Royals franchise from David Glass. The Royals play at Kauffman Stadium which is outside of downtown and a bit of a pain to get to but the fans love, while Cleveland plays in a downtown stadium (Progressive Field) that underwhelms in attendance, even though the club has been better record-wise than the Royals, and is in a great location in the city of Cleveland. There's the Carlos Santana angle, who was absolutely brutal against his old club this year, as well as Zimmer vs. Zimmer, which produced moments like below that went in Cleveland's favor:
Cleveland has been able to hold a lot over Royals fans since 2016, even though Cleveland has started to embrace the "rebuilding" process by getting rid of some of their "star" players this past offseason (Francisco Lindor being the prime example).
Kansas City SHOULD be better than Cleveland right now on paper, but they aren't.
And that gnaws on the Royals and Royals fans…
Which in turn should make their season series in 2022 a real fun and tense one to follow, especially for the Kansas City faithful.
Photo Credit: Reed Hoffmann, AP